Introduction
I had exactly an hour and a half after dropping Raine off at hockey practice at the Lakes School in Troutbeck Bridge to activate Sour Howes this evening. On a similar venture a few weeks ago I had activated Sallows with the potential stretch goal of Sour Howes but the footing was very wet and the ridge line, such that it is, looked boggy. I have activated this WOTA once before, a couple of years ago, in very similar circumstances.
If you start from the Troutbeck Road there is a couple of parking places at the end of the lane - if not there is more parking near the Church and on the lane up to Troutbeck village.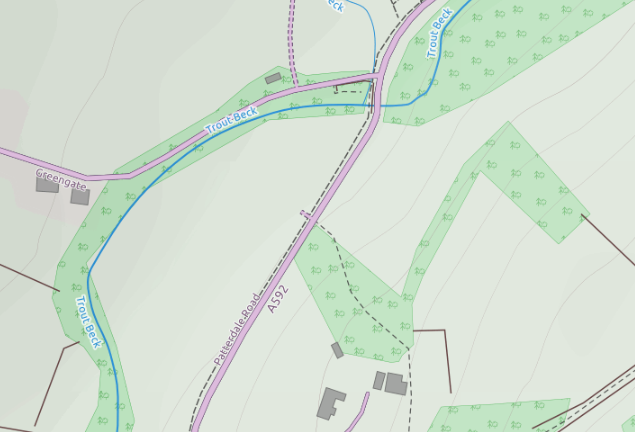 Parking Spot
The ascent via the lane is easy under foot. You can shortcut across a stile to the top path and then on to the fell proper. The path is easy to follow and for the most part dry. You pass by the summit slightly to the West, before turning back. It's well worth sticking to the path to stop hitting boggy ground.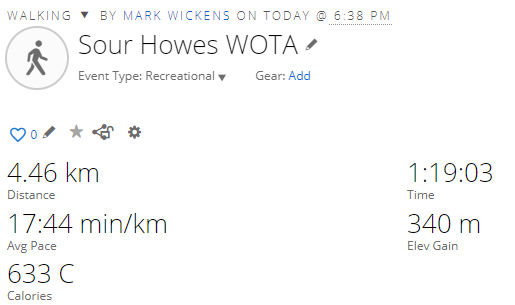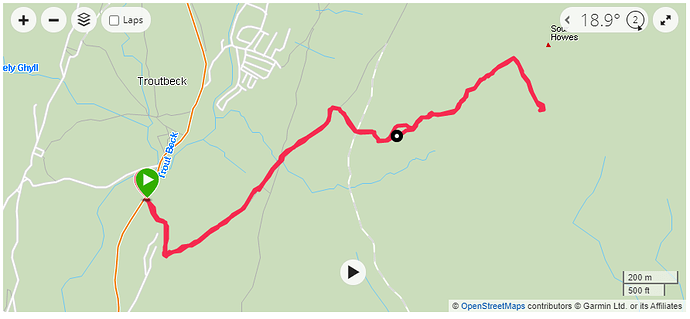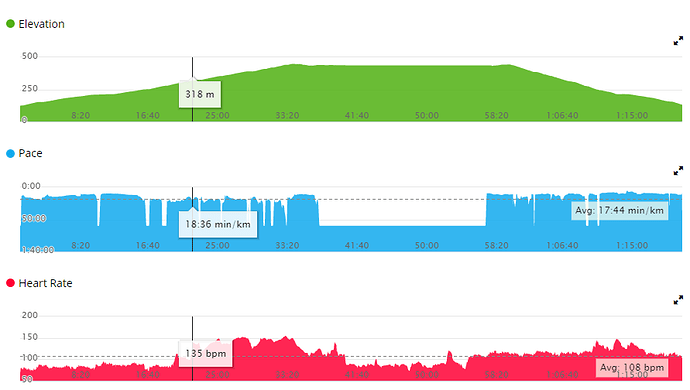 | WOTA ID: LDW-180 | Height: 483 m (1585 ft) |
| --- | --- |
| SOTA ID: n/a | Grid ref: NY428032 |
| HuMP ID: n/a | QTH Locator: IO84NJ |
| Book: The Far Eastern Fells | Lat: 54.420876 Long: -2.881635 |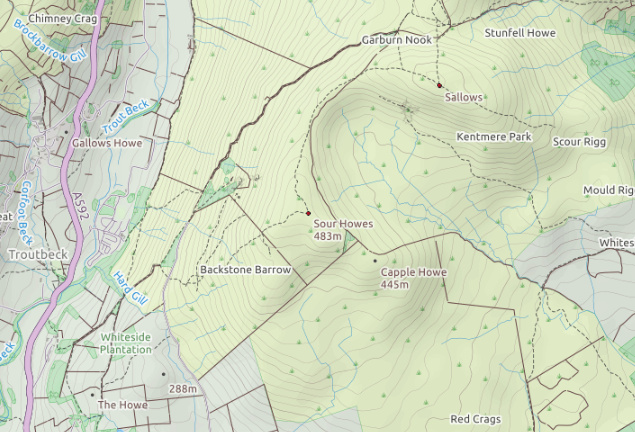 No photos this evening, as I had forgotten my phone, which also meant that time keeping would be critical. Four contacts in the log, speaking for the second time in two days with Stuart 2E0SRL/P on holiday in South Grizedale and making the most of the amazing weather on his electric bike. Nice to contact Aled MW0UPH/P activating Mynydd Bodafon on Anglesey and I also heard Andrew G4VFL/P working him S2S from Illgill Head but didn't manage to get him in the log myself. Dave G6LKB was my third contact, then finally 2E0TDH a strong 59 from the Blackpool area.
| Time | Callsign | Band | Freq | Mode | Locator | Country | Name | Notes |
| --- | --- | --- | --- | --- | --- | --- | --- | --- |
| 18:19 | MW0UPH/P | 2m | 145.400 | FM | | Wales | | SOTA GW/NW-071 |
| 18:22 | 2E0SRL/P | 2m | 145.475 | FM | | England | | OP: Stuart, QTH: South Grizedale |
| 18:28 | G6LKB | 2m | 145.475 | FM | IO84ke | England | David WARBURTON | |
| 18:29 | 2E0TDH | 2m | 145.475 | FM | | England | | |
It was a lovely evening and the sunset was spectacular, and my timing was perfect as I literally dumped my bag, turned West, and watched the sunset for the next 5 minutes, complete with starburst, as it dropped into Wrynose Pass.
Whilst it was a shame to not have a camera I found this especially poignant this evening as today I lost an ex-colleague and good friend to liver disease, who was based on the Isle of Man. We had an awful lot in common, like we'd lived parallel lives. He was a great software engineer, colleague and friend.
Somehow it was fitting to try and remember the sunset and activation to mark the day.
Cheers Andy!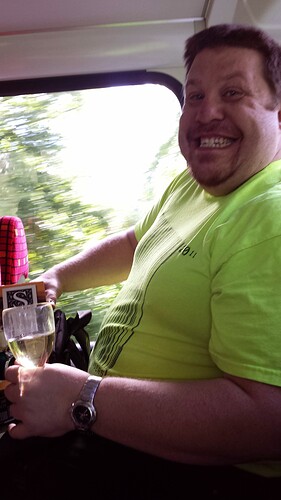 Andy Stocks, 1973 - 2020