After taking a picture of Haweswater dam which I usually do when going up Haweswater we parked up at the head of Mardale at about 0920hrs.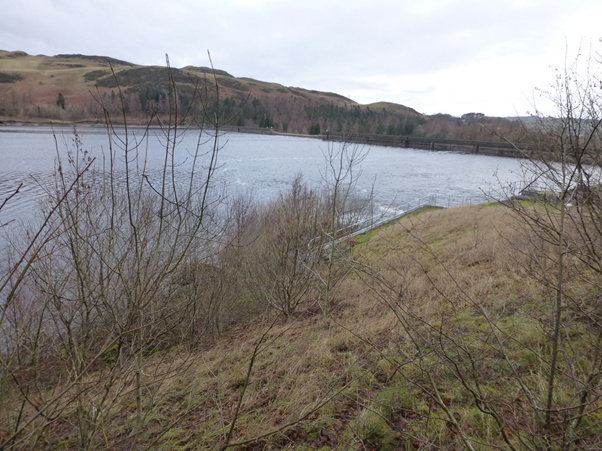 Haweswater Dam.
We set off walking at 0930hrs up Gatesgarth Pass. The route is very easy to navigate but gets steeper as you get further up.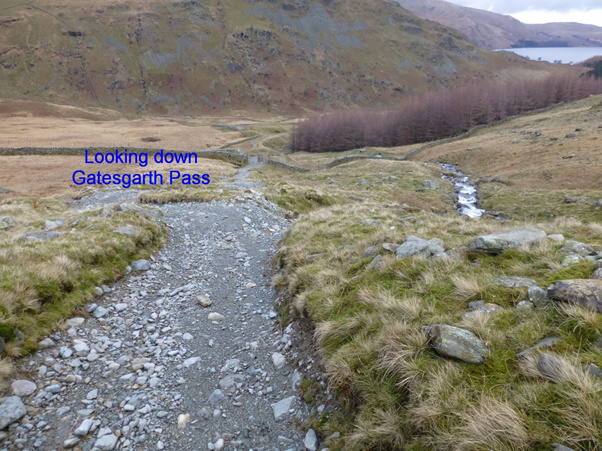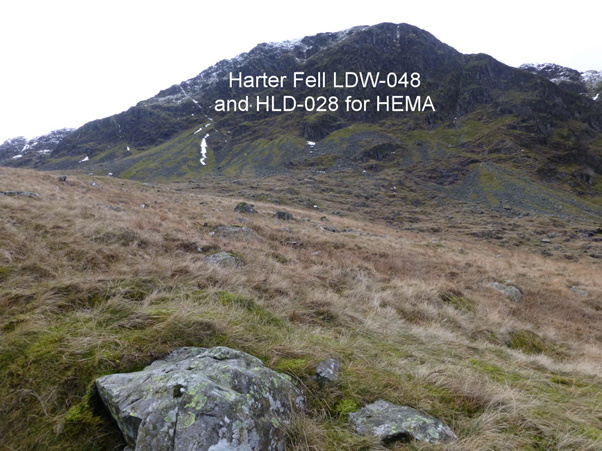 At the top you bear left and follow the fence up. The ascent from Gatesgarth Pass to Branstree is quite steep! There was quite a bit of ice on the upper part of Gatesgarth and on the ascent up to Branstree there was ice and snow.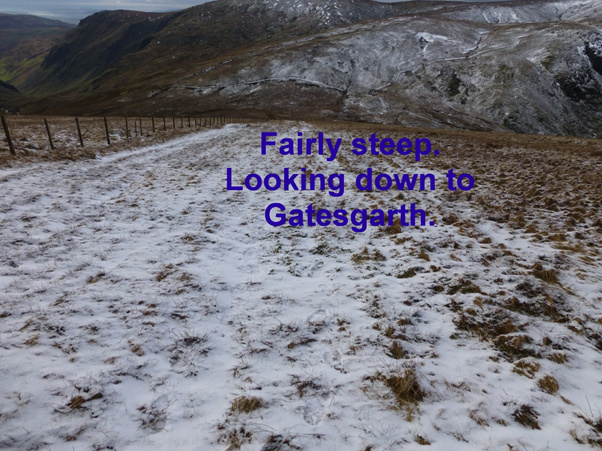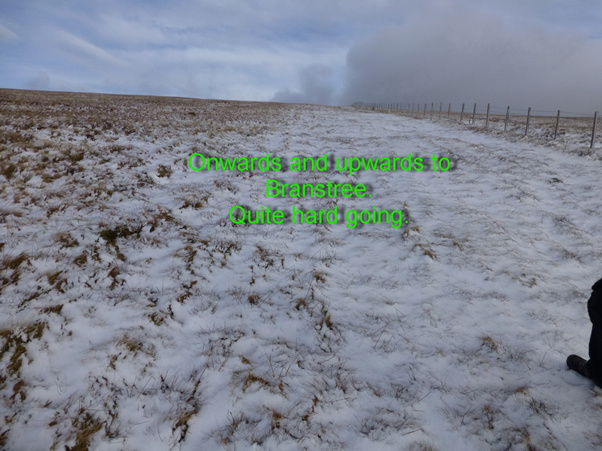 The summit was attained at about 1035hrs and the wind was very strong and very cold. Even with winter walking gear on we soon cooled down and we wanted to move on as soon as possible. 4 contacts were made on 2m FM and 2 on C4FM. I had a summit to summit with Mark M0NOM/P on Little Mell Fell. I had brought a j-pole and roach pole with me but the wind was just to strong to put them up.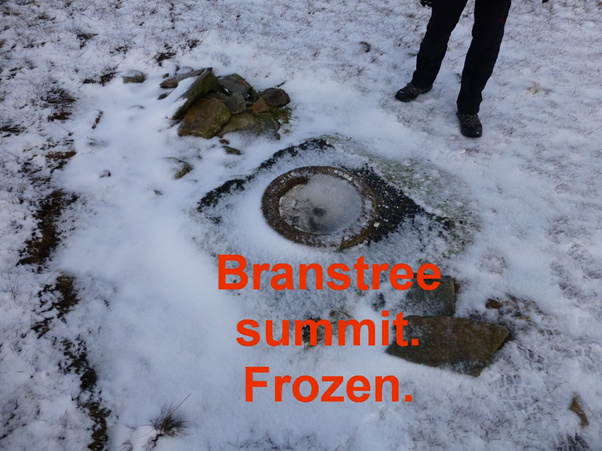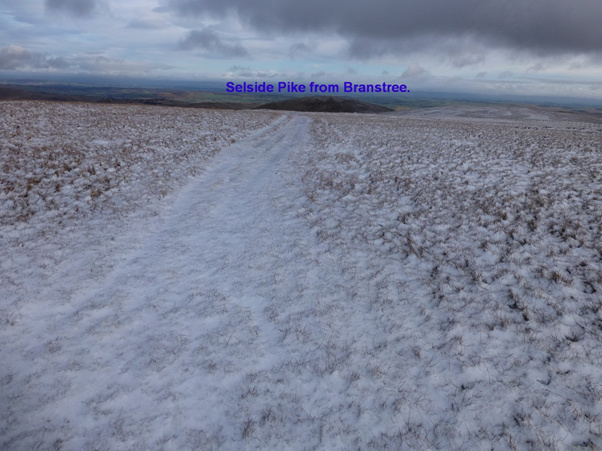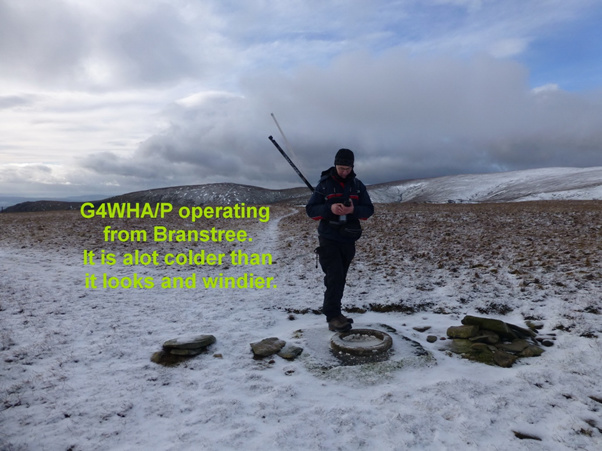 We stayed for about 10 mins before making our way to Selside Pike LDW-110 via Artlecrag Pike.

Haweswater on the way to Selside Pike.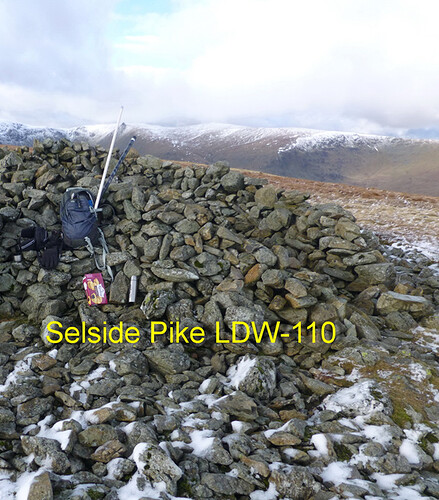 After having something to eat 6 contacts were made on 2m FM including a summit to summit with Mark M0NOM/P who was still on Little Mell Fell and a summit to summit with Rob G7LAS/P who was on a HEMA summit Blea Moor HNP-004. 2 contacts were also made on C4FM.
We started off towards out next summit of Nabs Moor but after walking a few hundred yards the ground was not very clever i.e. icy and looking ahead we had a very steep descent and a very steep ascent if we went straight on or we could cut across country but again it was still not great so I decided to abandon them and head back.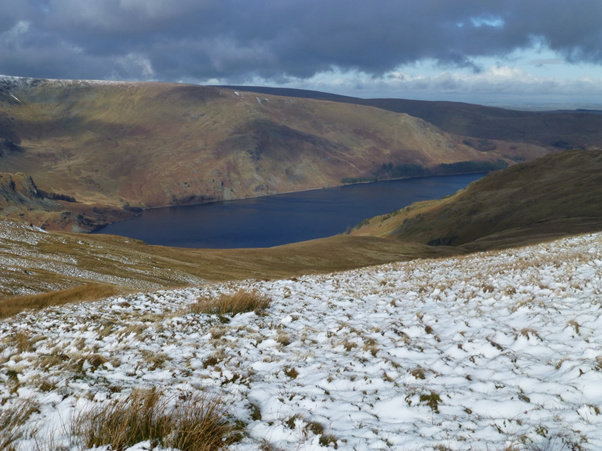 Haweswater on way back to Branstree,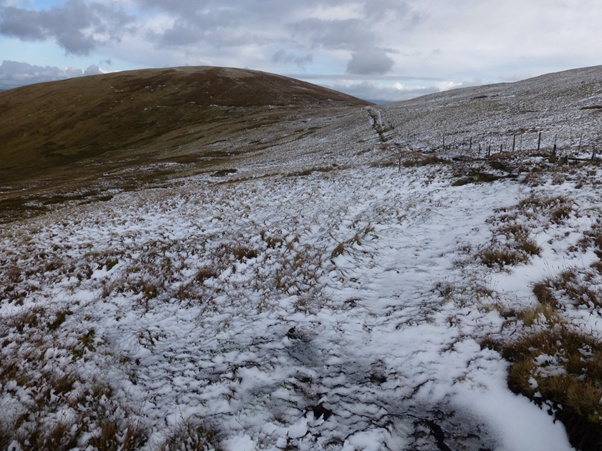 Looking back to Selside Pike LDW-110.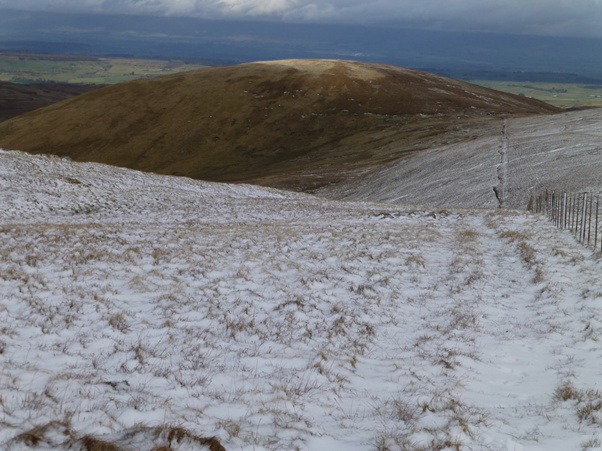 Looking back to Selside Pike LDW-110.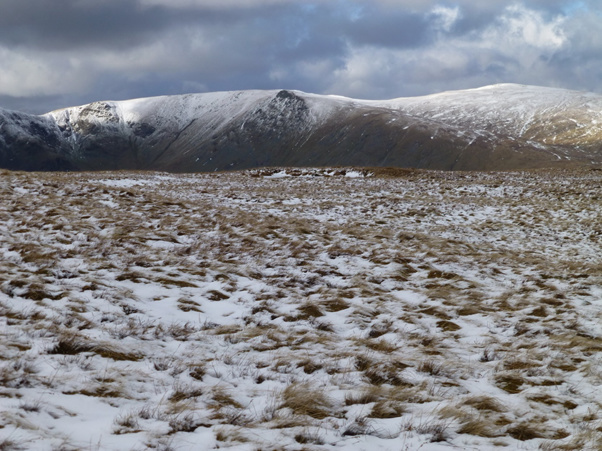 Looking over to the High Street range from Branstree.
Branstree was reached at about 1250 hrs and I informed John G0TDM that the other 2 summits were cancelled. I picked up another contact also.
We then made our way back to the car which was reached at about 1405 hrs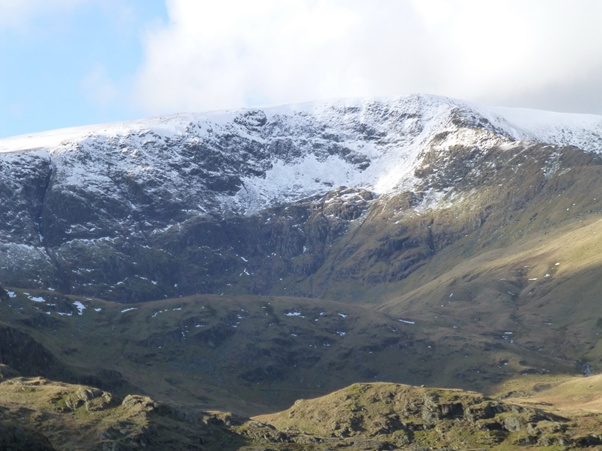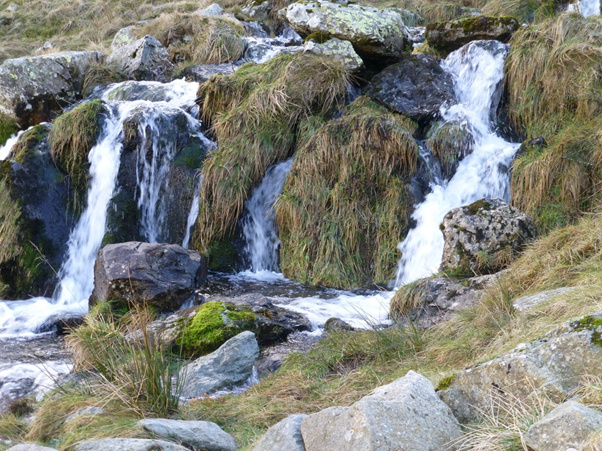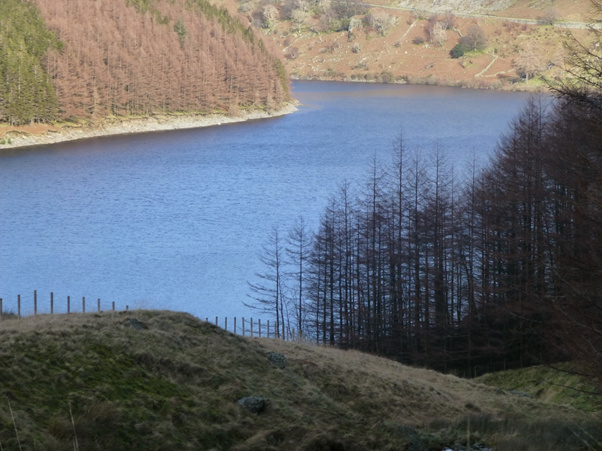 Waterfalls near the bottom of Gatesgarth and bottom end of Haweswater.
The total distance walked was 6 miles. We ascended 2244 feet. Our average moving speed was 2.2 mph!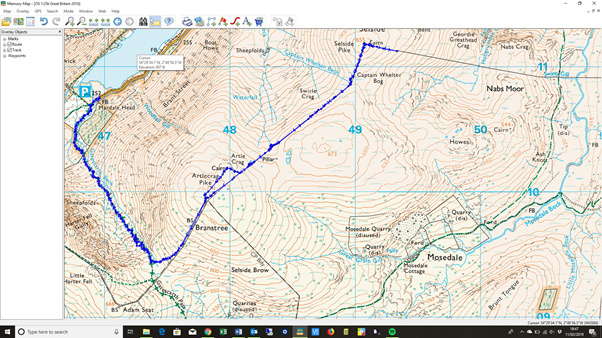 Thanks to all chasers.
Geoff GM4WHA.