It was great to get @2e0ldf Reg in the log earlier today with a WOTA S2S from School Knott as he was on his loop on the summit of Helm Crag
Never seem to learn with this particular area of the Lake District, just up from Staveley.
The plan was to activate Reston Scar and Hugill Fell.
I ended up skirting round the back of Reston Scar in an attempt to take a more direct route to Hugill Fell and come back to Reston Scar (or more correct? the prominence of Black Crag) but fell foul of the walls here on the summit and the general poor footing. So a better plan would have been to activate Reston Scar then follow the path that leads between the two summits, albeit via a circuitous route.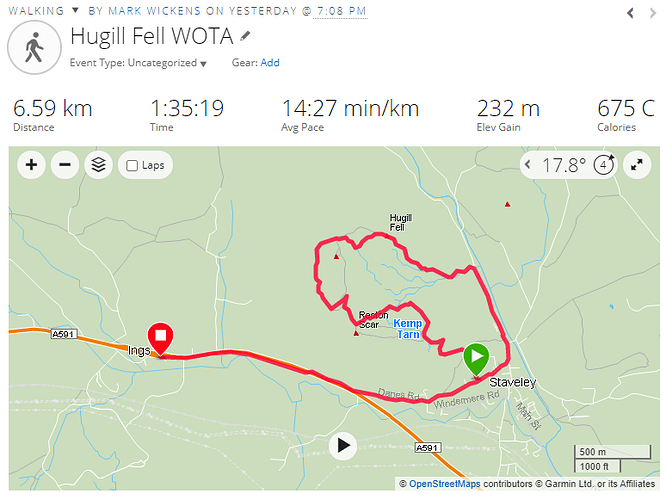 Garmin Connect Info
| WOTA ID: LDO-086 | Height: 260 m (853 ft) |
| --- | --- |
| SOTA ID: n/a | Grid ref: SD462994 |
| HuMP ID: n/a | QTH Locator: IO84OJ |
| Book: The Outlying Fells | Lat: 54.387096 Long: -2.828547 |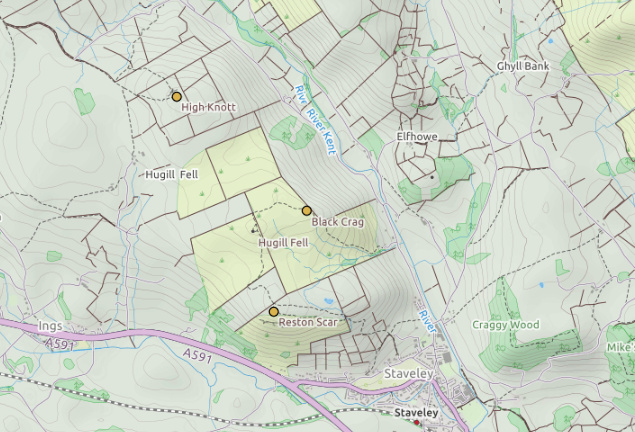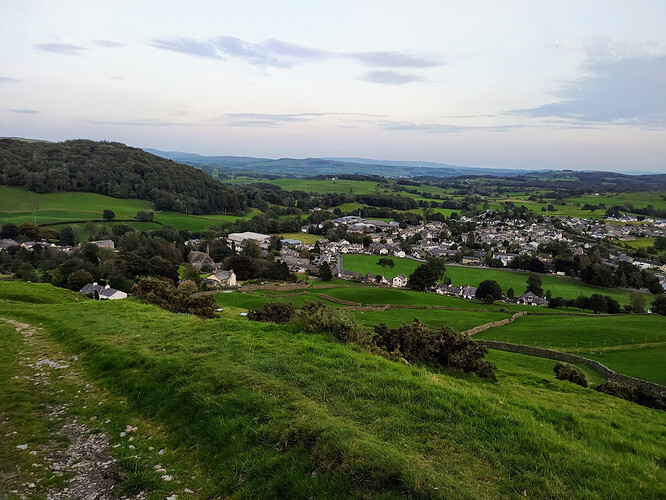 Ascent from Staveley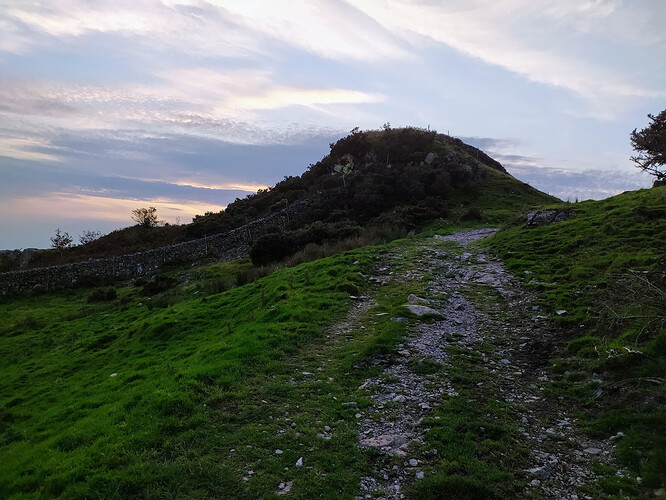 Approaching Reston Scar
As I was on my bog plod and reached the northerly part of the route I spied Williamsons Memorial on High Knott. I remember reading the comment on Phil's photo that this is on private land. Had I had more time I might have attempted a detour, but it was already getting dark.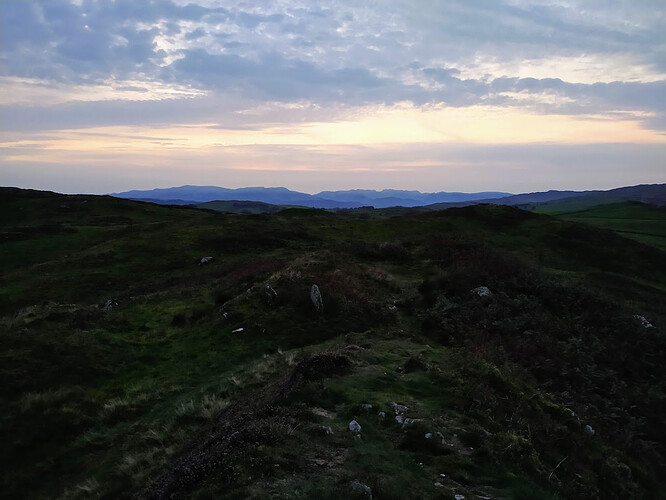 Westerly view from Black Crag
| Time | Callsign | Band | Freq | Mode | Locator | | Country | Name | Notes |
| --- | --- | --- | --- | --- | --- | --- | --- | --- | --- |
| 18:50 | MW7JAB | 2m | 145.575 | FM | PR29ax | | Wales | Janet Byast | OP: Janet, QTH: Anglesea |
| 18:56 | 2E0EVD | 2m | 145.575 | FM | IO84ic | | England | Clive Douglas | |
| 18:59 | 2E0SRL/P | 2m | 145.575 | FM | | | England | | OP: Stuart, QTH: Grizedale Forest South |
Considering we had a lift the contacts were fairly light on the ground, it would appear to be a bad time to activate based on nets and such like.
So I personally think Black Crag is better approached from my descent direction to the Kentmere Road, and possibly linking up with Reston Scar, or even doing two separate approaches. Looking at the map more would help! I will have to come back for Reston Scar now.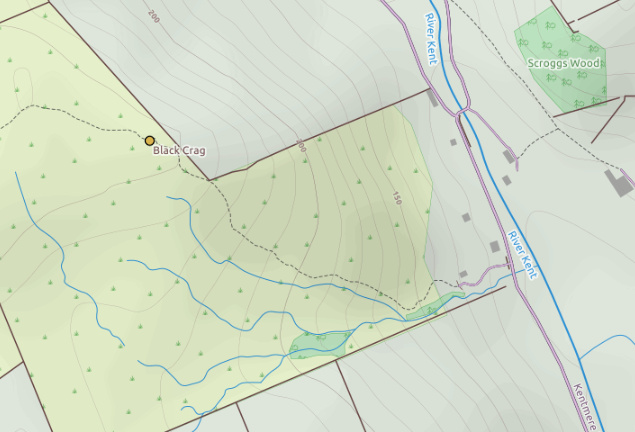 Descent to Kentmere Road
I ended up walking back towards Ings as Alex and the girls had taken a flatter walk.
Sometimes, we just don't learn! Or maybe it is just me!