I've made a couple of enhancements to the summits activated page.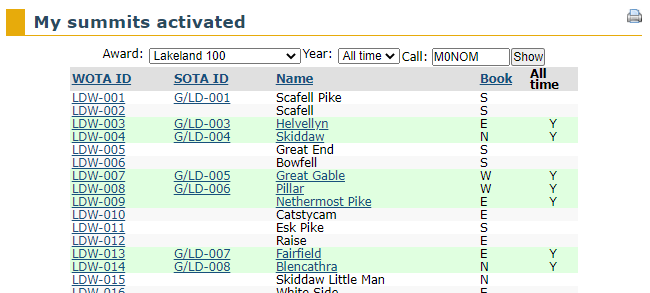 Where the list includes both summits activated and summits yet to activate (in the pursuit of an award), the activated summits now have a background colour of light green.
For summits not yet activated the hyperlinks associated with the WOTA reference take you to the relevant summit description page (so you can plan your next outing).
All SOTA references are now hyperlinked through to the SOTA summit description page.