I opened my scoring this year with a lovely walk curtesy of my new Fell Guide, Reg @2e0ldf! It was also an opportunity for my eldest to activate using his brand new M7KOM call sign.
On a morning, where the family were glued to their beds, me included, we dragged ourselves up at about 8am to get ready and pick Reg up at 9am. We had a late one on Tuesday, cycling training at Harraby Cycle Circuit. Fortunately most of the bags and all the sandwiches were made before we set off (and stored in the fridge) at 3pm). We got back at 22h30 after a long day out. I did ok, but the boy covered about 10 more miles in the same 90min. Anyway, back to it, the first Wainwrights of the year.
This was going to be an opportunity to test my mobile power supply and the FTM-5720D on the hills. It turned out the extra juice was handy in the end - more on that later.
I set about building a power supply for using the mobile radio on the hills some time ago, and finished it the day before we set off. Initially I bought an Ebilun, that did not work, so then went for something different. That need a box, so with a second-hand 3D Printer I bought from Alex (G7KSE) last year and watching hours of YouTube videos on Fusion 360, the box was complete. It all worked fantastic until I fitted it into my box for what was to be the final time. My stupidity got the better of me and I let the magic smoke out when connecting the power. Turned out you really need to pay attention to +'ve and -'ve!
Was going so well, until the final push when I connected the supply such that the positive was touching the capacitors and it all went up in smoke! pic.twitter.com/PpVwGRW1ja

— Stephen Davison (2E0XUP) (@DavisonStephen) February 15, 2021
A little while later it was all good.
Now without popping, hissing and smoke. pic.twitter.com/pFT5FBYBFO

— Stephen Davison (2E0XUP) (@DavisonStephen) February 19, 2021
Enough distractions, back to the walk. Tour guide Reg guided the family to our parking spot in the Newlands Valley. I'd packed all our food, coats, radio gear and most of the water etc. into a single bag - an error in hindsight - but fortunately Jude offered to carry it. Reg estimated it was about 20kg. Luke had is own little backpack with water bladder.
We set off and from the start I struggled to keep up with everyone else.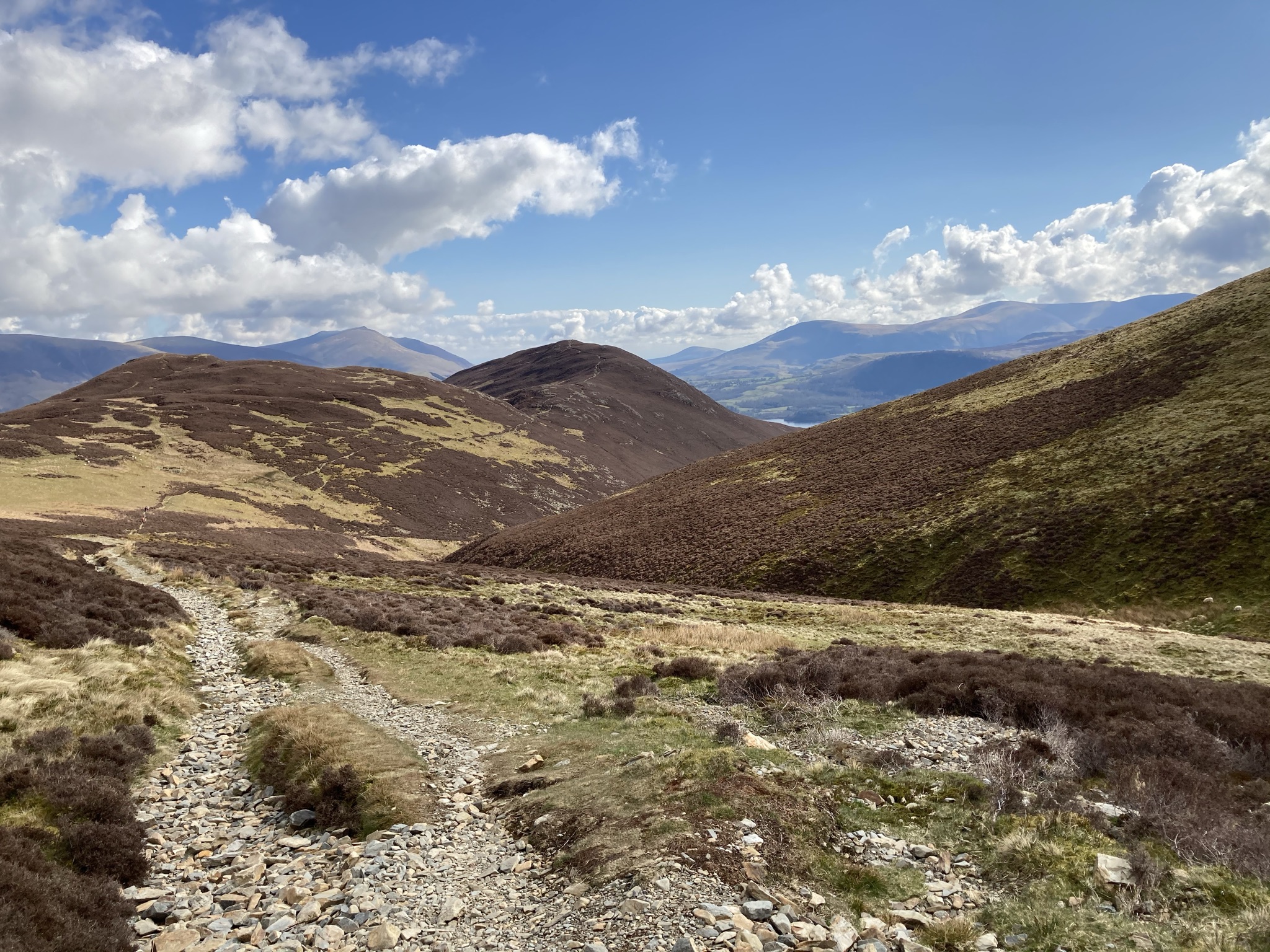 View back the way we had come and towards Barrow Fell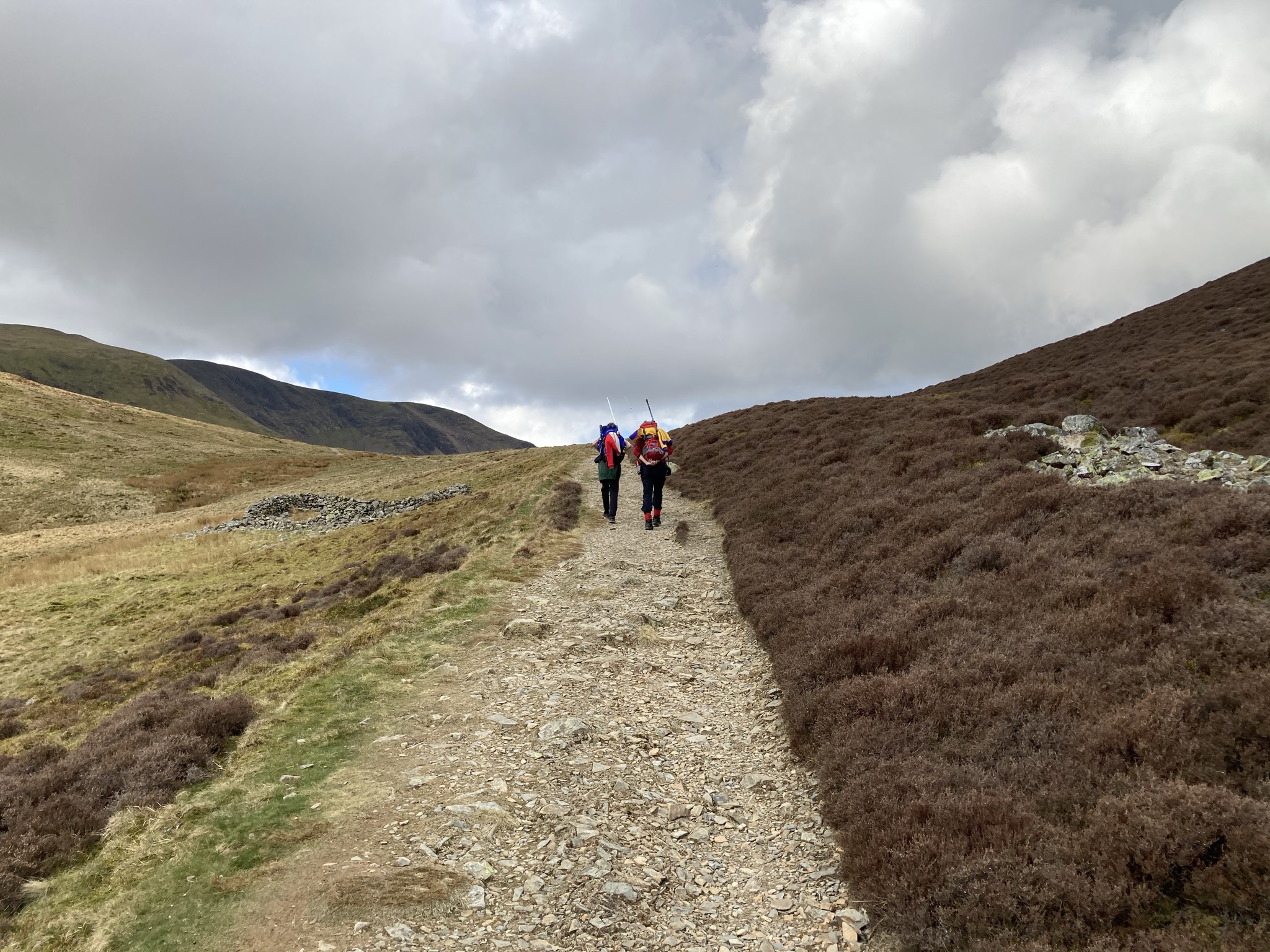 Jude and Reg pressing on ahead.

Between Outerside and Barrow Fell.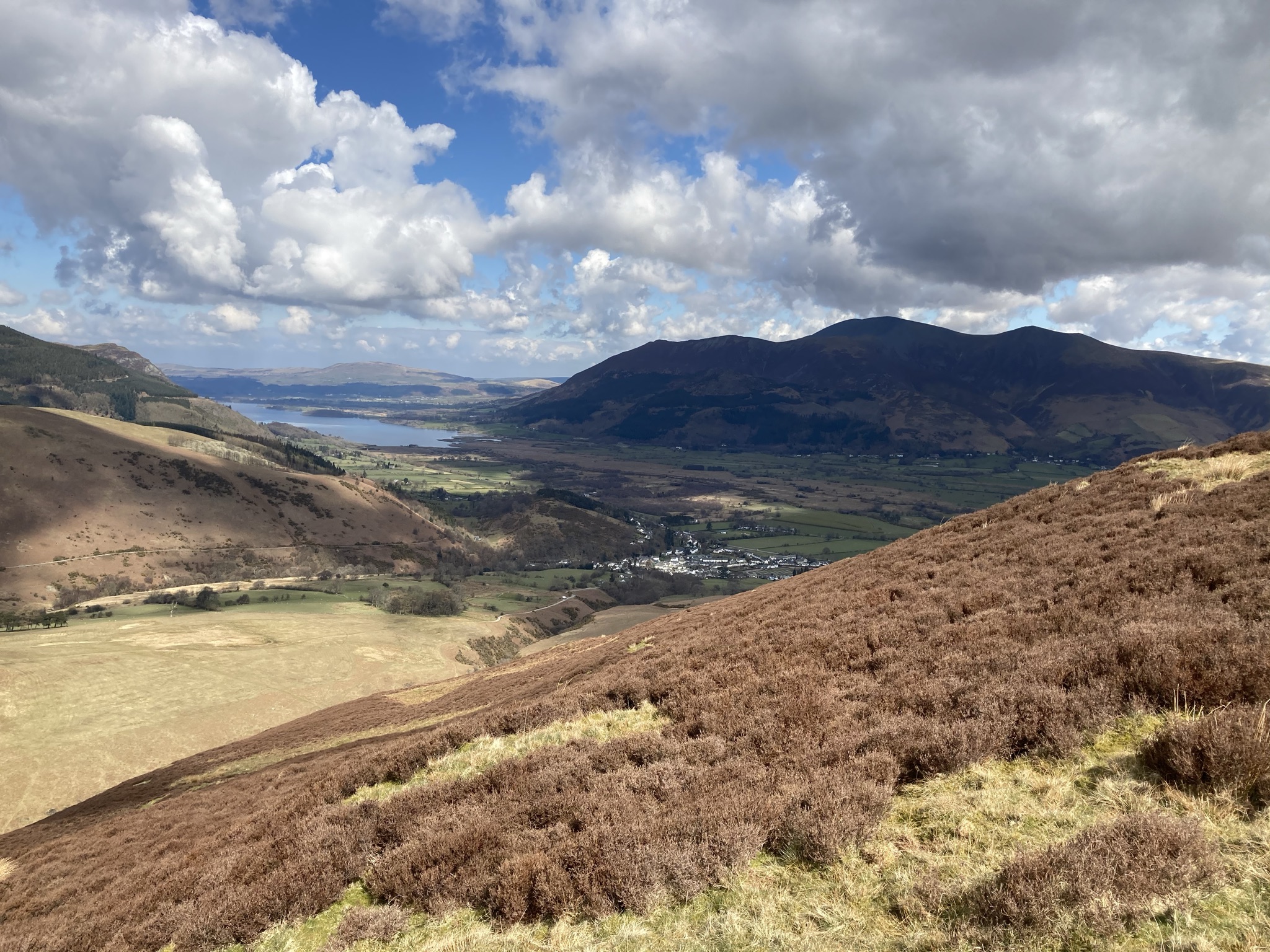 View towards Bassenthwaite Lake
Outerside
| WOTA ID: LDW-142 | Height: 568 m (1863 ft) |
| --- | --- |
| SOTA ID: n/a | Grid ref: NY211214 |
| HuMP ID: n/a | QTH Locator: IO84JN |
| Book: The North Western Fells | Lat: 54.581516 Long: -3.220895 |

Barrow
| WOTA ID: LDW-188 | Height: 455 m (1493 ft) |
| --- | --- |
| SOTA ID: n/a | Grid ref: NY227218 |
| HuMP ID: n/a | QTH Locator: IO84JO |
| Book: The North Western Fells | Lat: 54.585358 Long: -3.196248 |

The route walked is here.