Introduction
My initial thought for this trip was I'd like to do Blencathra again. Last time I ascended from Threkeld - but with this being a bank holiday Sunday was fearful of there being any parking. Examining the local fells it became obvious that if I set off from Mungrisdale it would be a longer walk but gave me the opportunity to take in three Wainwrights on route.
Equipment
2m FM QSOs
RIG: Yaesu FT1XD
ANT: Spectrum Communications Slim-G
PWR: 5w
HF QSOs
RIG: Yaesu FT-817ND
ANT: SOTABeams Quadband Dipole
MAST: Decathlon 6m travel pole
PWR: 5w via ZIPPY Compact 2100mAh 3S1P 30C LiFePo4 Pack
Case: PowerPort WorldPouch for FT-817
All power connections standardized using PowerPole connectors.
Other
Logging: Rite in the Rain 4x6 Notebook and STAEDTLER Noris HB Pencil
Rucksack: Lowe Alpine Airzone Trek 45:55
Phone/Camera: Xiaomi Redmi Note 8T
Water 1.5 litre
Footwear: Salomon X Ultra 3 Prime GTX
Safety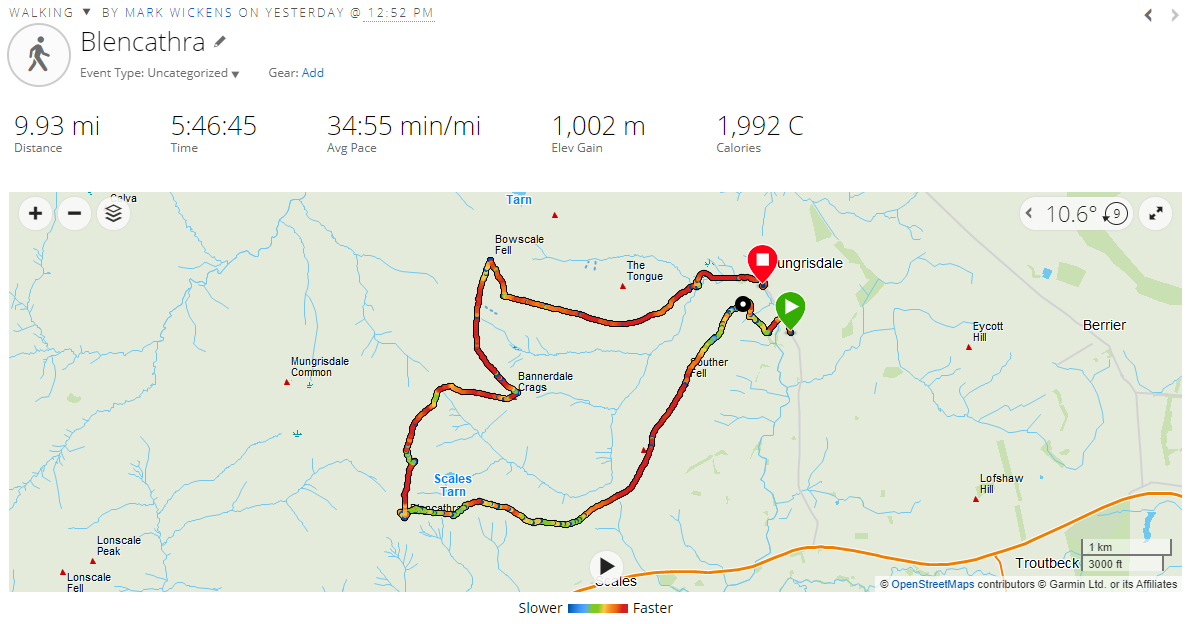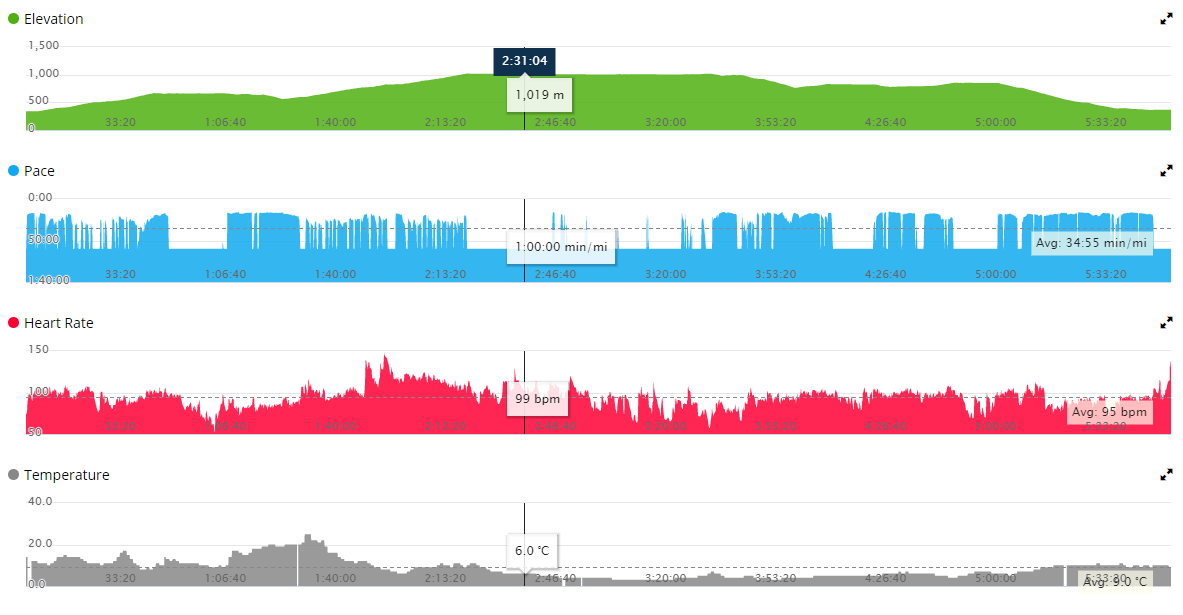 Mungrisdale
No problem with parking in Mungrisdale. My spot was just on the entrance to the village, but the road is wide, there is a honesty box further North with lots of parking on the side of the road, and half a dozen parking places opposite the Church Hall.
Parking place off the road
View to the North from the Parking spot
There is a clearly signposted right of way on the left-hand side of the road as you walk North that takes you down over a foot bridge to pick up a tarmac path leading South. At the end of the path is a gate, with the walk on the fell starting on the right. You track back North towards the nose of Souther Fell. The path is initially steep but does calm down into a consistent drag.
Looking back at Mungrisdale from the ascent
Blencathra from Souther Fell
On the ascent to Souther Fell I responded to a CQ call from Patrick 2E0VGF driving down from Scotland, having dropped his daughter at University in Aberdeen. Dave G6LKB then contacted me, he was /M at Junction 40 of the M6. In response to my alert for Souther Fell, a new chase for him, he had come out /M to work me! I said I was planning on doing Bannerdale Crags too - also a new chase - so bless him he stuck around for a couple of hours while I trudged up to Blencathra, and then onwards.
Souther Fell
The lack of rain over the last few weeks was really showing on these fells. Whilst there is some dampness under foot in places a lot of the wild grass is tinder dry, and I totally understood having felt the grass how wild fires could spread.
Looking South there isn't the path on VHF that there is from Blencathra towards Morecambe Bay and Lancaster, so it was no surprise that I didn't get anyone chase me from that direction.
There were three operators activating The Cheviot and they kept me entertained with their QSOs on the ascent to Blencathra. I was somewhat fascinated with the detour off my path to Sharp Edge on which several folk were braving the ascent from this direction. I've heard it is more extreme than Striding Edge, and it certainly looked it from my direction. Definitely not one to tackle on the descent!
Sharp Edge
Blencathra
Summit Stone on Blencathra
On the ascent to Blencathra I had heard Jack GM4COX/P calling CQ SOTA GM/SS-130 Griffel (a very easy copy given this summit is south of Dumfries) and responded. As it happens he was very chatty from this summit and he was still on frequency when I reached the top, so first in the log as a SOTA S2S.
For HF 20m was suffering from massive QSB, signals dropping from 58 to no copy and back again. 40m was noisy and I may have picked a frequency with too much QRM. I had to walk towards the ridgeline to get a mobile phone signal, so couldn't afford to be picky. Summit conditions were also against me with a biting NW wind ensuring that my hands were slowly freezing. No chance for CW in this conditions. 80m was working well, S0 noise and most stations coming in loud, but not that many folk about. Probably for the best as, having munched a sandwich whilst reclipping the Band Hopper antenna I was ready to pack up and get moving.
The walk to Bannerdale Crags was fairly straightforward, and although the crags form a semicircle you don't get any impression of the drop off on the ascent.
Bannerdale Crags
Bannerdale Crags Cairn Stones
Bannerdale Crags on the walk to Bowscale Fell
Back in the shadow of the Helvellyn range no chance again for contacts to the South.
Although on the map Bannerdale Crags looks like a detour from the direct route to Bowscale Fell it was a pleasant enough walk with nice views down the crags.
The final ascent to Bowscale was a just a trudge this late in the day. No problem with footing, but it looked like it would be boggy when wetter.
Bowscale Fell
Cairn Stones on Bowscale
Had a couple of new contacts from Bowscale including Hayden in Wigton and Ian near Hadrian's wall. The cairn stone horseshoe wasn't high enough to provide any protection from the wind but did give me a seat at least!
On my walk from Bannerdale Crags I had spied a path running down the valley above Bullfell Beck and decided to take this path rather than following the ridgeline path just because I'd had enough of the biting wind! It was a nice steady descent and just before I hit the village there was a section of concrete slabs over very boggy ground, would have been no fun without these!
Descent path above Bullfell Beck
Obligatory Sheep Photo
Path back to Mungrisdale
Concrete Slabs over the bog
I stopped at The Mill Inn and had a surprisingly nice pint of Dizzy Blonde - I'm not generally a big fan of Robinsons beers - and contemplated the day before heading back down the road to the car, only 5 minutes walk away.
Regards, Mark. M0NOM