I activated Red Screes for the first time on 5th October 2009. I operated on 4m, 23 cms, 2m and 70cms ssb.
It is quite an easy ascent from the car park at the top of Kirkstone pass. The ascent is steep in places but it is a good short walk.
There are a few photos i took which are below.
There is a screen shot of my SOTA activation log which shows who i worked and on what band.
Geoff
GM4WHA
007 red screes 05-10-2009 14-56-21|666x500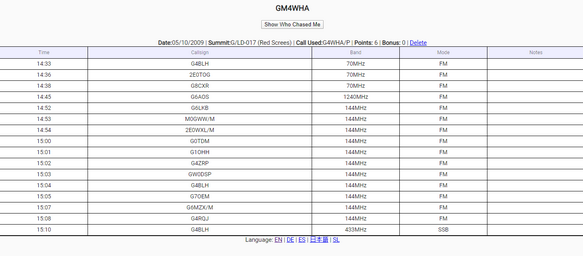 GM4WHA