I've started using a Garmin Vivoactive 3 smart watch, so tracking is display slightly differently this time around. This was a quick walk in between taxi duties for the kids.
Equipment
2m FM QSOs
RIG: Yaesu FT-817ND
ANT: Spectrum Communications Slim-G
PWR: 5w
Case: PowerPort WorldPouch for FT-817
All power connections standardized using PowerPole connectors.
Other
Logging: Rite in the Rain 4x6 Notebook and STAEDTLER Noris HB Pencil
Rucksack: Lowe Alpine Airzone Trek 45:55
Phone/Camera: Xiaomi Redmi Note 8T
Water 500ml
Clothing: Shorts and lightweight jacket.
Footwear: Salomon X Ultra 3 Prime GTX
Safety
Garmin Connect Tracking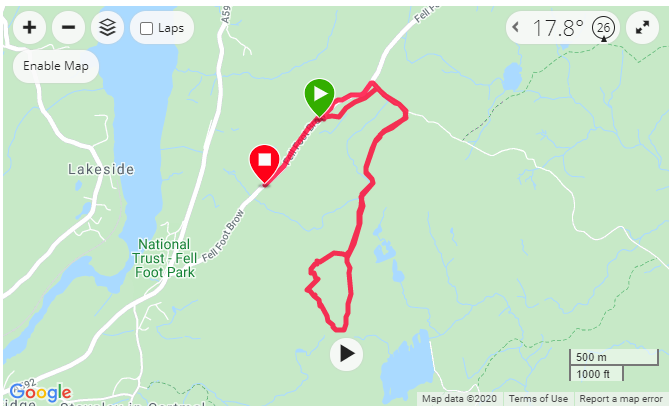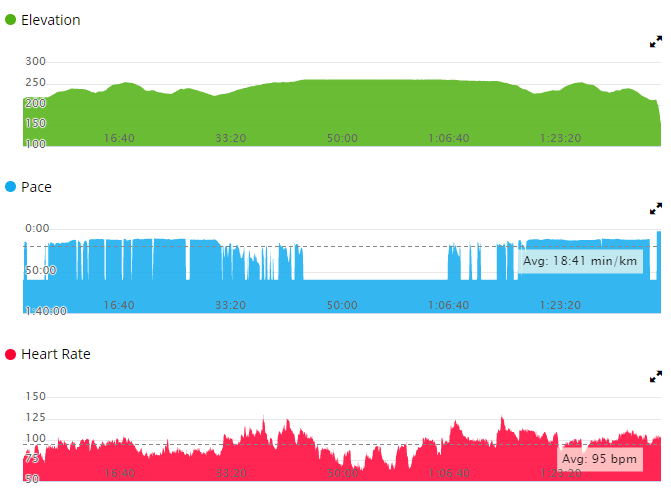 An interactive version of this data should be available via the Garmin Connect Activity Log.
| WOTA ID: LDO-084 | Height: 265 m (869 ft) |
| --- | --- |
| SOTA ID: n/a | Grid ref: SD389868 |
| HuMP ID: n/a | QTH Locator: IO84MG |
| Book: The Outlying Fells | Lat: 54.273036 Long: -2.938374 |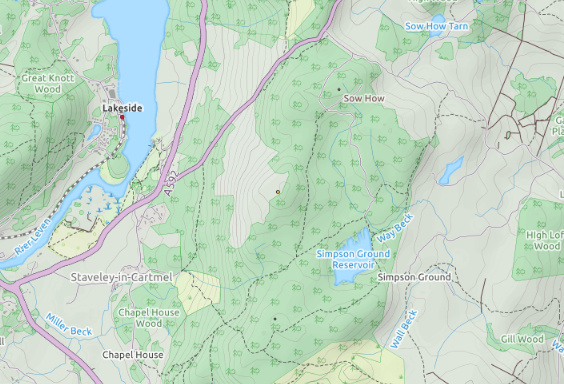 Staveley Fell is at the South end of Lake Windermere, immediately South of my go-to SOTA summit Gummer's How.
We parked up in the nearest space to the Gummer's How path and crossed the road and took the path through the woods to Sow How Lane. It is a quick 5 minute walk along the lane to the Forestry Gate, and then on to the forestry track.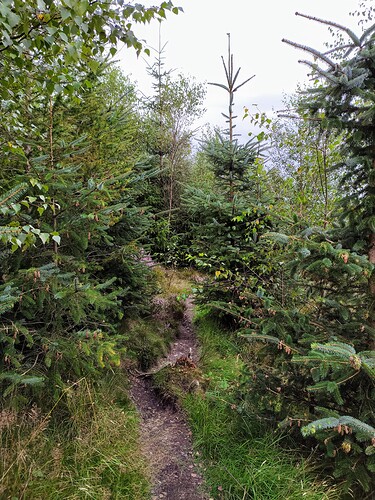 Walk through the woods to Sow How Lane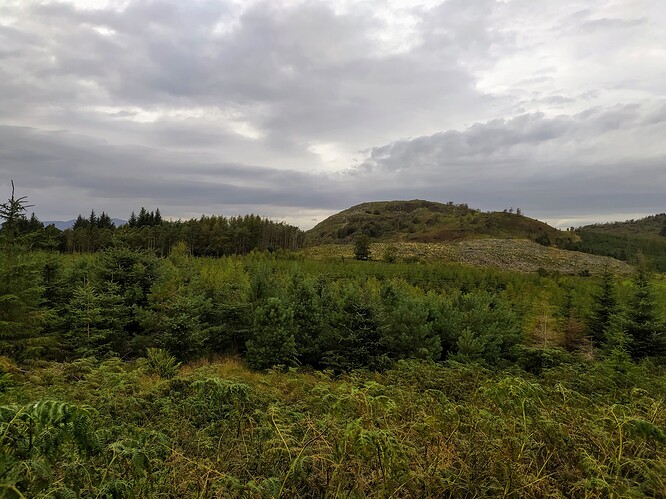 Gummer's How is the most prominent summit in this area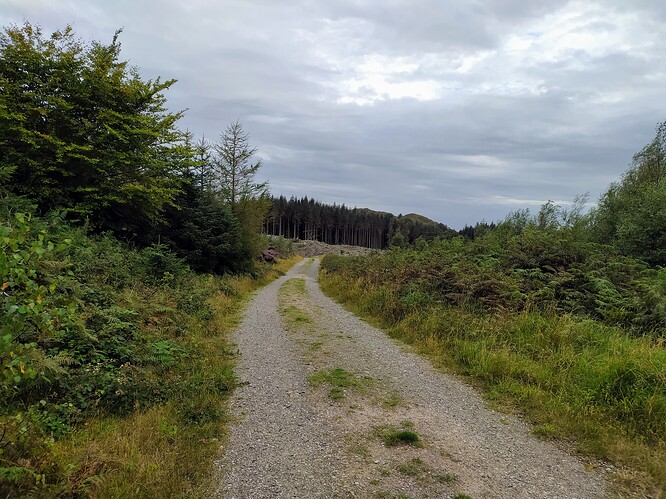 Forestry Track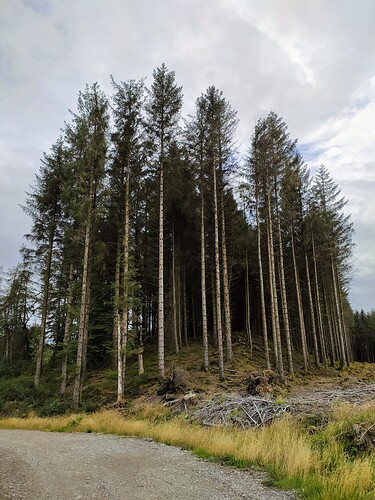 Some very tall trees!
I took a look on the map and we tried to spot an obvious path up to the summit from the track. The path we ended up taking was pretty rubbish and we had to traverse a couple of the small summits. Thankfully the bracken is starting to die back, and it wasn't quite the epic that we had on Bigland Barrows recently.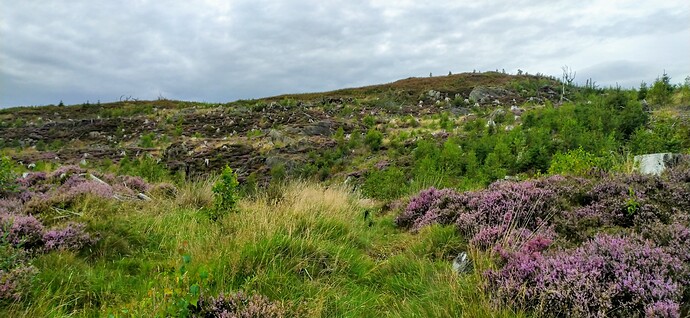 Our summit approach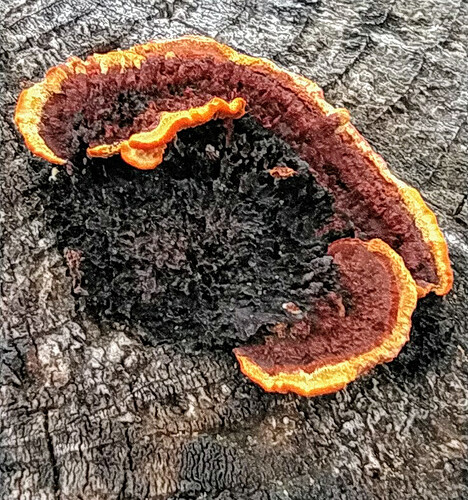 A very colourful fungi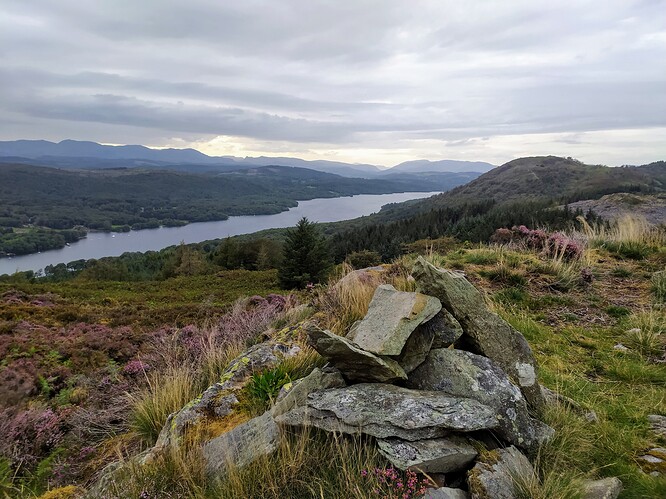 Small pile of Cairn Stones
I have decided to do most activations using the FT-817 with the Slim-J, unless the wind has other ideas. This choice paid dividends today with Geoff first in the log - as surprised as I was that we had made the QSO between his Annan QTH and this very Southerly Wainwright!
| Time | Call | Band | Freq | Mode | Grid | Country | Operator Name |
| --- | --- | --- | --- | --- | --- | --- | --- |
| 18:20 | GM4WHA | 2m | 145.550 | FM | IO84ix | Scotland | GEOFF HARPER |
| 18:23 | G8CPZ | 2m | 145.550 | FM | JJ00aa | England | Andy Barth |
| 18:25 | G7CDA | 2m | 145.550 | FM | IO83qt | England | Douggie G7CDA |
| 18:26 | G6LKB | 2m | 145.550 | FM | IO84ke | England | David WARBURTON |
| 18:28 | G1OHH | 2m | 145.550 | FM | IO84ob | England | Susan Griffin |
| 18:30 | 2E0XYL | 2m | 145.550 | FM | IO83lg | England | Karen Richardson |
Following data provided by the Solwise Wireless Elevation Tool.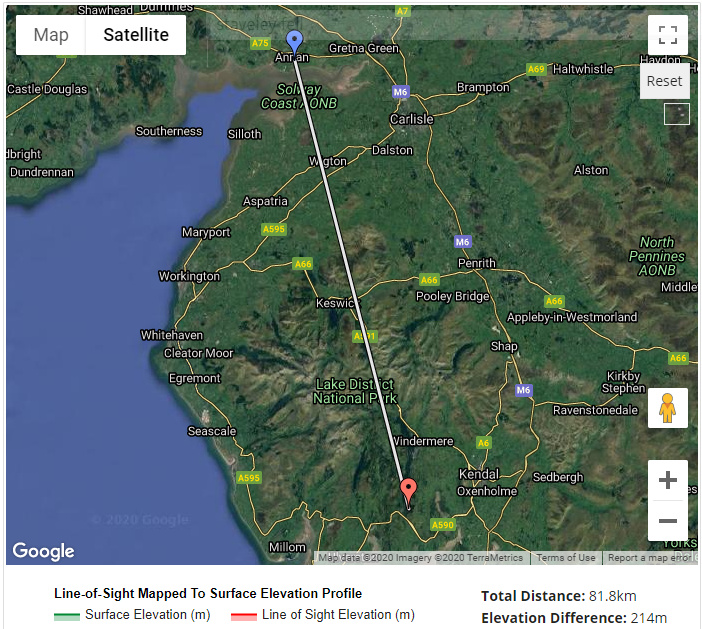 GM4WHA to Staveley Fell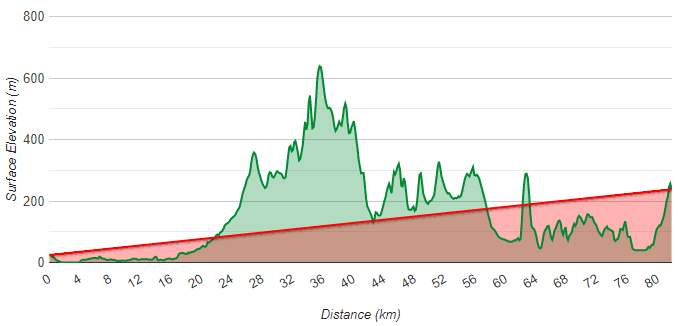 Elevation Profile!
Can't work out how that happened, but great to get Geoff in the log! Other chasers were in the much more obvious Southerly direction. We took David's (G6LKB) advice and found the wall he referred to which was a much easier walk back to the forestry track via a fairly obvious path.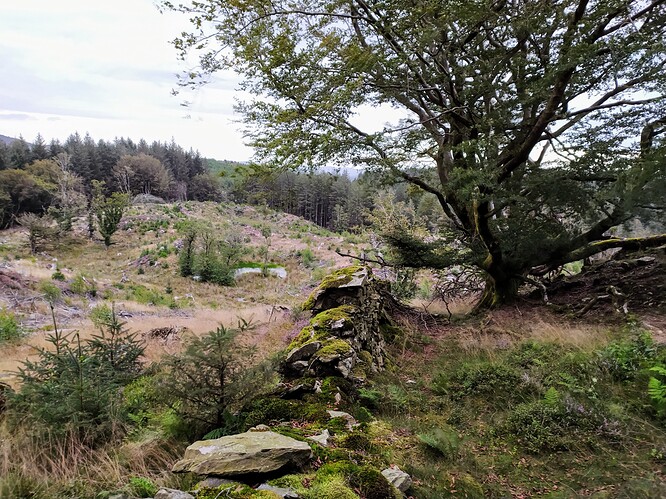 Following the wall on the descent
I'll take a read of Wainwright's report of the summit, and try and pay better attention to advice before tackling fells, but it was a great mini-adventure.
Mark. M0NOM